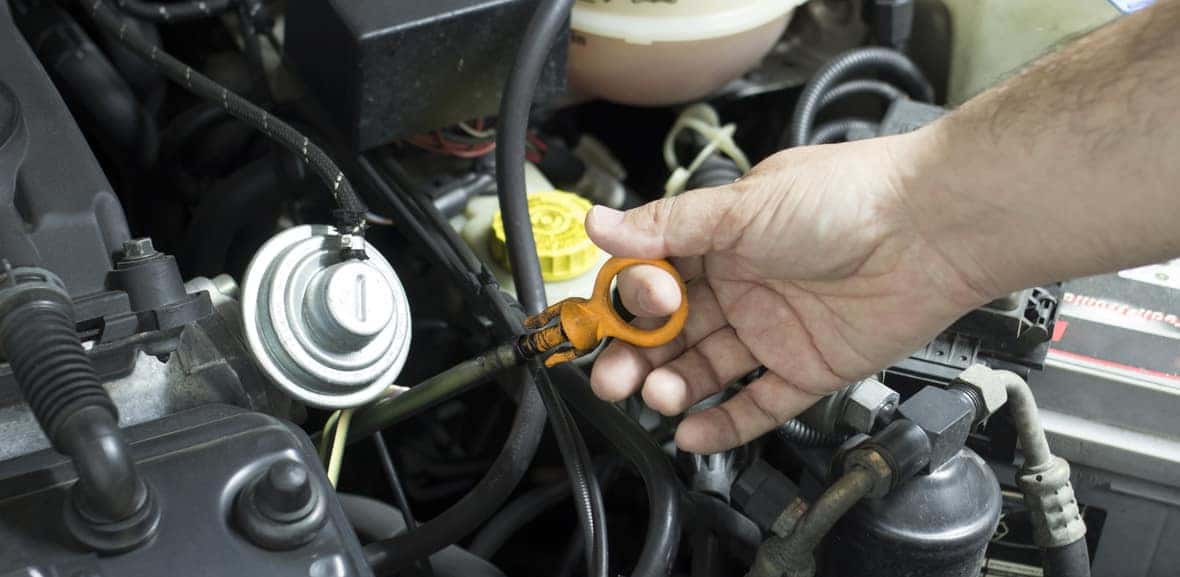 What Happens If You Don't Change Your Oil?
---
Maybe you can't change winter, but you can winterize! If this is your first winter in Salem or you find yourself dreading winter driving every year, a winter emergency car kit can help. Just knowing you're prepared for anything winter throws your way will give you peace of mind and confidence for winter adventures in Wilsonville!
Read below for our tips for the best car emergency kit possible, and contact the Power Mazda maintenance team for more car care tips and service specials near Wilsonville!
Pack an Emergency Tool Kit for Your Car
From premade kits to building it yourself, you have a lot of options — but any emergency tool kit for car travel should include the following key items:
Ice scraper — If this isn't your first Wilsonville winter, you're doubtless already familiar with this tool. If your car spends nights outside, a sturdy, better-quality scraper is worth the investment. Get the kind with a brush on the other end so you can remove snow from the top and sides of your vehicle. Falling snow can be a safety risk for other drivers!
Battery booster cables — Booster cables are essential for getting you out of a jam if you wind up with a dead battery. You can also choose a portable jump starter, which doesn't require a charge from another battery. Just remember to charge it up before heading out to Eugene!
Portable shovel — Keep a collapsible shovel in your trunk for those times you find your car wheeled buried in snow from a snowplow or a sudden storm. You also may need to knock away slush or ice that are preventing your wheels from gripping the road surface.
Kitty litter or sand — Many Portland drivers have shared this trick with us: kitty litter or sand work like a charm to create traction on a slick surface. Keep a package in your truck for so you're not left spinning your wheels!
Prepare a Winter Car Safety Kit
Tools are one part of the equation when it comes to building the best car emergency kit, but you'll also need to make sure you stay safe as you wait for help. Keep in mind that bad weather often slows down emergency vehicles. If you're in for a long wait before help arrives, having the following items in the car will help you stay warm stay warm and comfortable in the meantime:
Cell-phone car charger – When you need to contact emergency services, the last thing you want is a dead phone battery. A portable power bank is also useful in case your car battery dies.
Flashlight – Always useful if you need to walk through the dark to find help nearby. Be sure to keep backup batteries.
Signaling cone, roadside triangles, reflective vest — Warn oncoming traffic that you're stuck on the road with these useful safety items.
Warm, waterproof clothing – Keep a small duffel packed with winter items like gloves, hat, boots, a blanket, and cleaning items like antibacterial wipes and rags.
Basic first-aid kit – Pack backup medications and basic first aid for attending to cuts, as well as supplies and backup medications for specific health needs.
Water and snacks – Keep a pack of bottled water and trail mix, in case you're waiting for a while.
Winterize your Car for Salem with Power Mazda!
Contact our team for more winter car care help, and stop by our service center in Salem for info on important maintenance of your car battery and brakes, and make sure your tires are ready for the winter roads in Portland. Schedule service with our easy online scheduler, and be sure to learn more about good used car mileage.
More from Power Mazda
Have you been searching for a crossover that offers equal parts capability and efficiency? If so, then the 2020 Mazda CX-3 is sure to excite. With its athletic design, its premium amenities, and its advanced efficiency, your drives through Keizer and Albany will never be the same! Read on to learn more about Mazda CX-3…

Does your family need a comfortable and connected SUV to take on your weekly to-do's and weekend adventures? Are you an active professional that likes to play as hard as you work? Regardless of your lifestyle, the 2020 Mazda CX-9 offers the combination of comfort and capability you're looking for out of a Mazda SUV….

One of the most common questions we get at Power Mazda is "is the Mazda3 front-wheel drive?" While the short answer is "yes," there is so much more that goes into helping you better understand Mazda3 front-wheel drive and Mazda3 performance. Our team at Power Mazda has highlighted everything you need to know below. SKYACTIV® TECHNOLOGY Skyactiv®…