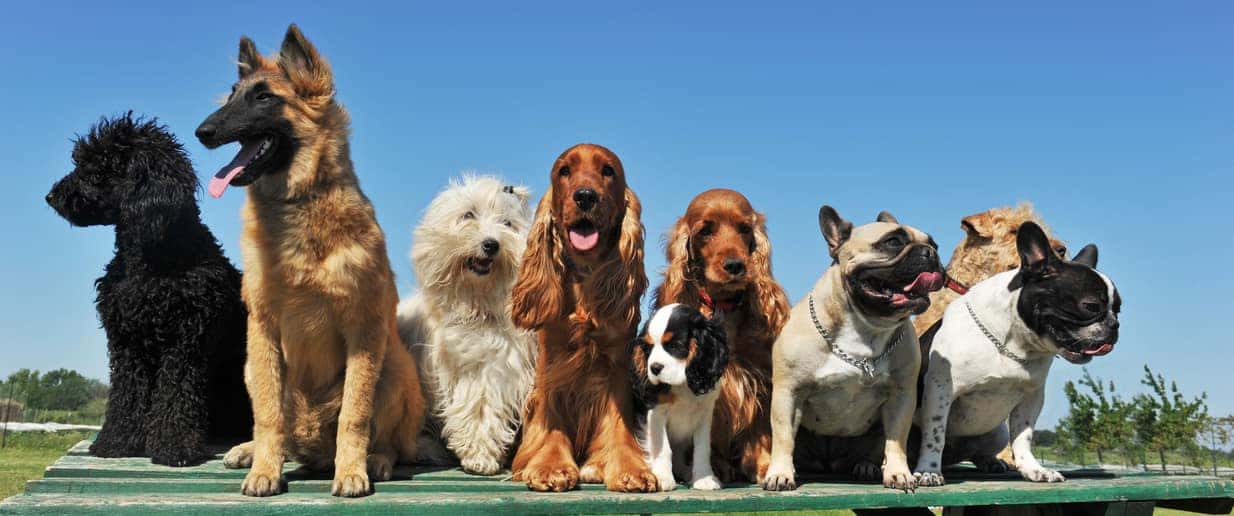 Best Dog Daycares in Portland
---
You're headed out of town for the holidays or a business trip and bringing your dog isn't an option, so who can you trust for quality dog care? Whether your dog needs grooming, special care for medical needs or anxiety, or extra training, Portland really steps up when it comes to happy dogs and humans. Check out this rundown of the best dog daycare in Portland and near Portland from the Power Mazda team!
Virginia Woof Dog Daycare
Virginia Woof is proud to be Portland's only non-profit dog daycare! High staff-to-dog-ratio boarding in their temperature-controlled, fun and interactive environment keeps your dog safe and happy while you're away. Separate areas for large and small dogs and large kennels for feeding and quiet time provide plenty of flexibility for different dog temperaments, and the large indoor play areas are equipped with artificial turf and rubber floors that are easy on dog joints.
Hot Diggity! Dog Walking + Pet Sitting
If your dog is more comfortable staying at home, try a pet-sitting or dog walking service that comes to your home while you're away. Founded in 2001, Hot Diggity! Is Portland's oldest professional dog walking and pet sitting company, and it's a locally-owned and operated business! Their uber-convenient app provides online scheduling, billing and messaging, plus real-time updates from your walkers. With Guaranteed 24/7 availability, they're also the ones to call when you need a pet-sitter in a pinch!
Dogs Dig It Daycare, Boarding and Grooming
If your dog's idea of heaven is a forest-y dog park and pack of dog friends, we highly recommend Dogs Dig It. Dogs spend all day in the 4 spacious nature-themed play yards with plenty of rocks and logs to jump on, and tons of room for chase and tag games with other dogs. Not only are you getting quality boarding, but extra socialization to help your dog thrive. Their staff of dog-lovers has over 30 years of dog care experience. Dogs Dig It can take care of your dog's regular grooming too!
Ruby's Daycare for Dogs
If your dog needs a little more structure, this trainer-owned dog daycare reinforces good manners, and is committed to returning your dog happy, tired, and better behaved than before! Their air-conditioned facilities take your dog's health seriously with details like cushioned shock-absorbing floors so your dog is free to romp without risking injury. Learn more about how the Ruby's Daycare team works to optimize your dog's play.
Play & Chase Dog Care
Does your senior dog or anxious pup need a special level of care? Play & Chase offers boarding options, pet-sitting in your home, or a home stay with Play & Chase owner Erika. No matter what special care your dog needs, they'll experience a safe and friendly environment with plenty of personal attention. Check out their service section for more about rates, rules, and transport!
Explore More in Portland with Power Mazda!
For more of Portland's best, check out our local guide. Whether you're new in town, passing through or longtime local, we're also happy to answer questions about can't-miss Portland coffee spots, farmer's markets, and more. Check us out if you're near Wilsonville or Eugene!
More from Power Mazda
Have you been searching for a crossover that offers equal parts capability and efficiency? If so, then the 2020 Mazda CX-3 is sure to excite. With its athletic design, its premium amenities, and its advanced efficiency, your drives through Keizer and Albany will never be the same! Read on to learn more about Mazda CX-3…

Does your family need a comfortable and connected SUV to take on your weekly to-do's and weekend adventures? Are you an active professional that likes to play as hard as you work? Regardless of your lifestyle, the 2020 Mazda CX-9 offers the combination of comfort and capability you're looking for out of a Mazda SUV….

One of the most common questions we get at Power Mazda is "is the Mazda3 front-wheel drive?" While the short answer is "yes," there is so much more that goes into helping you better understand Mazda3 front-wheel drive and Mazda3 performance. Our team at Power Mazda has highlighted everything you need to know below. SKYACTIV® TECHNOLOGY Skyactiv®…