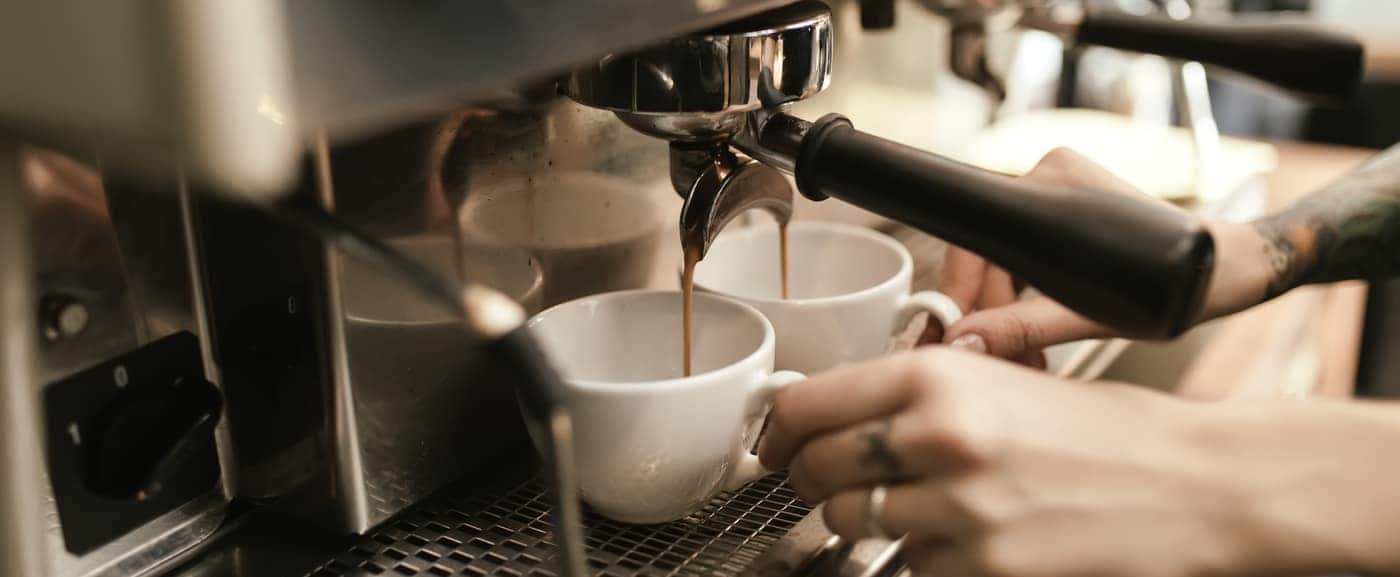 Best Coffee Shops in Portland
Here at Power Mazda, we are always happy to recommend the best of Metro Portland to Salem drivers and other potential customers. Whether you're a local looking to try a new coffee shop for your weekday latte, or just stopping through Portland for the weekend, we have a few favorite coffee shops to recommended, unique to Portland— perfect to hit up after visiting one of Portland's best breakfast spots.
Spella Caffe
This family-founded Italian roastery has all the espresso, chai, gelato, and affogato you could ever want from a Portland coffee shop. Inspired by his grandmother's bakery in Chicago, Andrea Spella eventually created Spella Caffe to bring his grandma's best to the west. Stop in for authentic Italian espresso.
Deadstock "Snob-Free" Coffee
Stop by this unique sneaker-shop/coffee-shop on Northwest Couch Street. Deadstock Coffee is a modern and casual sneaker-store, office space, coffee shop combination with everything from tee shirts to vintage mugs and exotic coffee grounds. If you're looking for something with a different vibe, cool people, and merch, Deadstock is your spot.
Proud Mary
Proud Mary is a husband-and-wife founded coffee venture with origins in Australia, though proudly planting its US roots in Portland's Alberta Arts District. Portland's Proud Mary cafe has a locally-loved menu featuring ingredients from the greater Wilsonville area. Stop in for all-day breakfast, a signature roast, and a great atmosphere.
Tov
When we said unique coffee shops, we meant it. Not only is Tov Coffee a local Portland coffee spot whose store is a double-decker red bus with an outdoor upper deck seating area, it also serves up authentic Egyptian coffees. If you're looking for something super Portland, Tov is your coffee joint to visit for rich, bold unique flavor and an incredibly eclectic ambiance.
More Recommendations From Power Mazda
Whatever you're looking for in the Eugene area— coffee shops, music venues, new vehicles— Power Mazda is your one-stop-shop for recommendations. We would be happy to guide you to all the best things to do in Oregon or get you in to test drive a vehicle at our dealership. If you're interested in a new vehicle to get around to all the best Portland coffee shops, contact us today.
More from Power Mazda
Have you been searching for a crossover that offers equal parts capability and efficiency? If so, then the 2020 Mazda CX-3 is sure to excite. With its athletic design, its premium amenities, and its advanced efficiency, your drives through Keizer and Albany will never be the same! Read on to learn more about Mazda CX-3…

Does your family need a comfortable and connected SUV to take on your weekly to-do's and weekend adventures? Are you an active professional that likes to play as hard as you work? Regardless of your lifestyle, the 2020 Mazda CX-9 offers the combination of comfort and capability you're looking for out of a Mazda SUV….

One of the most common questions we get at Power Mazda is "is the Mazda3 front-wheel drive?" While the short answer is "yes," there is so much more that goes into helping you better understand Mazda3 front-wheel drive and Mazda3 performance. Our team at Power Mazda has highlighted everything you need to know below. SKYACTIV® TECHNOLOGY Skyactiv®…