Does the Mazda6 Have Cooled Seats?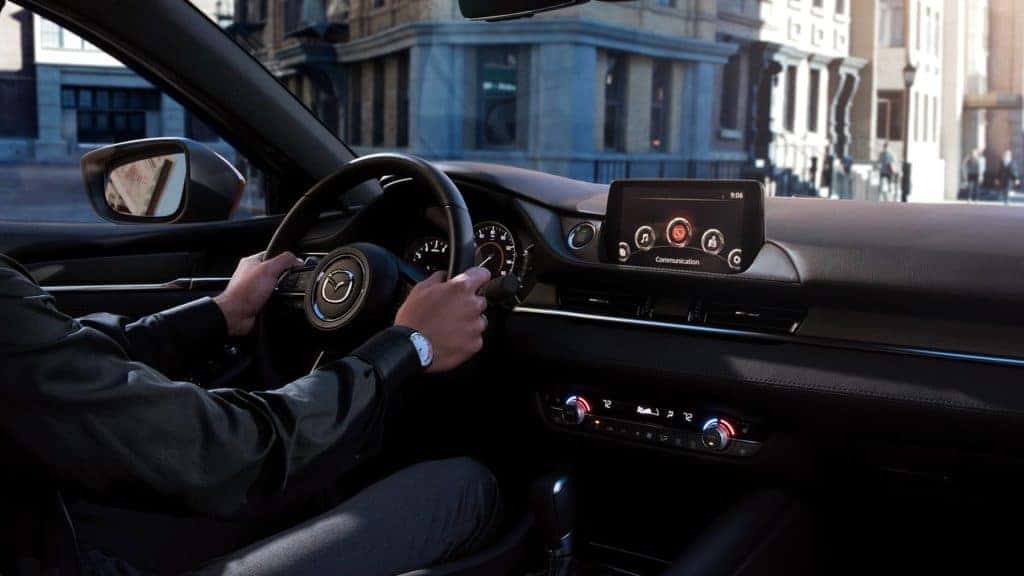 If your commute takes you into Portland or Wilsonville in the summer, you have our sympathies. Even when the weather is good, you can find yourself sitting on I-5 for long stretches, just waiting for traffic to get moving again. When the weather's bad or there's been an accident, it can be even worse. That's why having the right accessories, like the heated and ventilated front seats available on the Mazda6 is so important.
Mazda6 Heated and Ventilated Seats
Winters north of Eugene can get awfully cold, making the morning drive uncomfortable, especially if you don't have time to warm your car. The Mazda6, with available heated front and rear seats makes the experience far more pleasant for you and your passengers, providing you with a cozy place to rest as you make the journey to work home.
Likewise, the Mazda's available ventilated front seats help in the summer by allowing air to circulate through the front seat, cooling your back to prevent the excess moisture that seems to accumulate even when the air-conditioning is on high. So if you've ever wondered how
Mazda6 Interior Design
Like the heated and cooled seats, the Mazda6 interior design puts you first. Unlike competitors like the Honda Accord or the Toyota Camry, the sedan's driver-centric design places controls within easy reach, so you don't have to stretch or take your eyes off the road to use them. The multifunction Commander control unit, in the driver console, places all the controls for your MAZDA CONNECT™ system at your fingertips. Simply use the rotary dial and five intuitive buttons to control what happens on your in-dash infotainment screen. This design allows drivers to access the radio, calling, and navigation they need, without taking their eyes off the road where they belong.
Mazda6 Seat Accessories
Adding your own style to the Mazda6 interior is easy too, thanks to abundant accessories like full seat covers, pads, cushions, carpet, mats, and more. Go with a classic solid design or add a touch of whimsy and make your Mazda6 the most memorable sedan Keizer has seen yet. The only limit is your imagination.
Learn More About the Mazda6
To learn more about how cooled seats work, the Mazda6 interior design, or the powerful SKYACTIV® TECHNOLOGY, contact Power Mazda today.