How Does an Oil Change Work?

Among the many maintenance requirements for your car, there are none more important than oil changes. But why are oil changes so important, how do you check your engine oil, and how often should you get an oil change? Those are the questions we'll set out to answer here for our Mazda service clients in Wilsonville, Keizer, and throughout the surrounding areas.
Why Oil Changes are Important
Oil is the essential lubricant that helps diminish the amount of friction created between the pistons and the housings when the pistons fire. Over time, oil levels get lower and oil gets dirty, leading to more friction and engine overheating. This can cause the engine to perform poorly, not last as long, and even total the engine if neglected long enough.
Checking Engine Oil
So what can you do to make sure your engine oil is up to par? Here are some easy steps to take:
Oil Level – Turn the engine off and allow the car to sit for just a few minutes. Then pop the hood and use the dipstick to check the oil level. There are markers on the dipstick that show the engine oil level, and if it's low then you should fill it up with the proper motor oil for your engine type.
Oil Clarity – When engine oil is new, it's a translucent golden-brown color. As it gets older, it turns a dark brown, nearly black color, and it can become permeated with dirt and debris. If that's the case, it's time for an oil change.
Oil Light – If the oil spout light on your gauge cluster is lit up, then you need to bring your vehicle in for an oil change right away.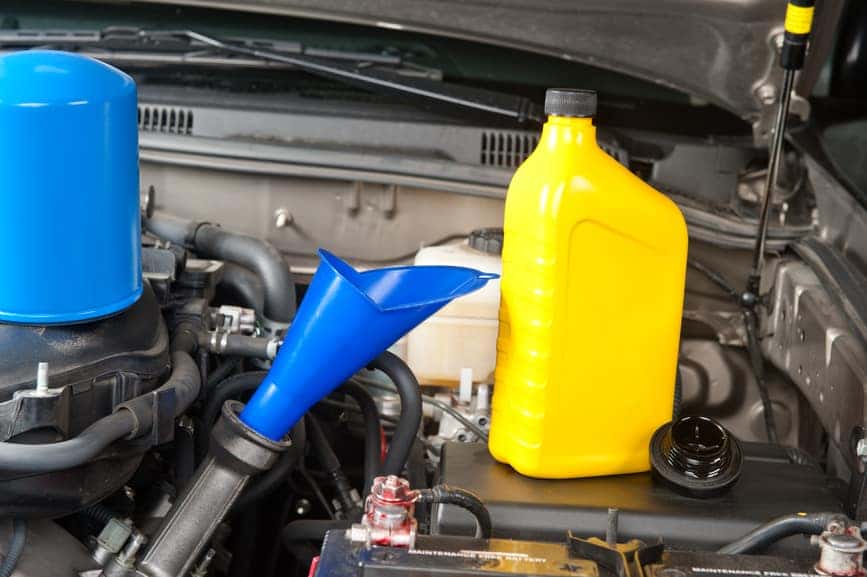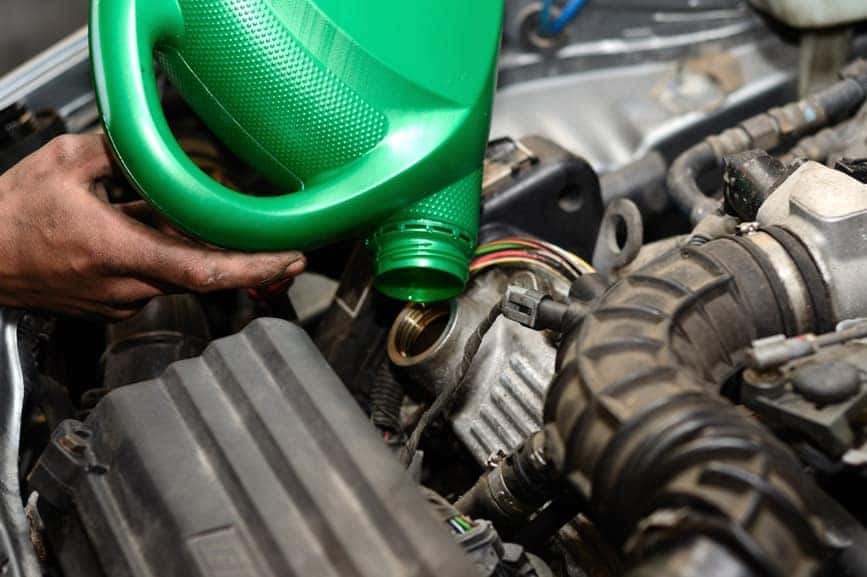 Oil Changing Frequency
Most vehicles require an oil change every 3 months/3,000 miles or 5 months/5,000 miles. This can vary somewhat, though, so check the owner's manual for a precise designation for oil change intervals on your car.
Get Your Oil Change Coupons Near Portland at Power Mazda
The team at Power Mazda is here to help you understand how your car works, from how your brakes work to understanding the lifespan of your brakes, and how best to maintain it by following Mazda service schedules. We're your Eugene area Mazda dealer with top-notch certified technicians. Take a look at our current list of service specials, learn why your car is shaking, and then make the trip from Albany for an oil change at our Mazda service center.
Be sure to read up on how to check engine oil, see if liability insurance covers theft, and learn about gap insurance while you're here! We'd also love to help you learn the difference between used and certified pre-owned and see what you should have in your winter emergency car kits.