Does the 2020 Mazda3 Have Front Wheel Drive?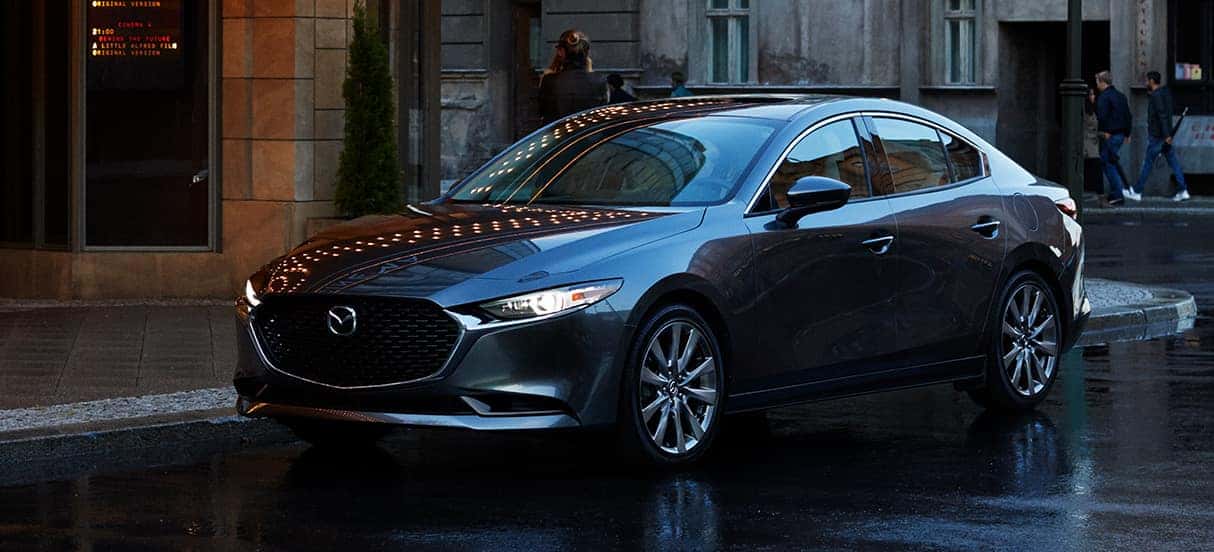 One of the most common questions we get at Power Mazda is "is the Mazda3 front-wheel drive?" While the short answer is "yes," there is so much more that goes into helping you better understand Mazda3 front-wheel drive and Mazda3 performance. Our team at Power Mazda has highlighted everything you need to know below.
SKYACTIV® TECHNOLOGY
Skyactiv® Technology is a suite of advanced performance and efficiency features that optimize your Mazda performance and fuel efficiency. The Skyactiv®-Drive 6-speed automatic transmission helps offer smooth power delivery and strong acceleration with precision.
Meanwhile Skyactiv®-Vehicle Dynamics with G-Vectoring Control enables your Mazda to adjust power to the wheels that need a better grip. This means more control and better handling on Wilsonville roads.
WHAT IS FRONT-WHEEL DRIVE?
Front wheel drive is when your vehicle sends your engine's power to the front wheels. This gives drivers better traction on slick roads and superior control when compared to a rear-wheel drive model. In addition to more predictable handling, FWD vehicles tend to receive better fuel economy for you to enjoy. This also means that the rear wheels don't get power on their own.
HOW TO ROTATE TIRES ON FRONT-WHEEL DRIVE CARS
Rotating the tires on FWD models is a slightly different process than rotating vehicles on AWD models. If you'd rather change your tires on your own, we can help you learn the proper way to do this. When looking to rotate the tires on your front-wheel drive Mazda, here's what you need to do:
Move the front tires to the back, keeping them on the same side.
Move the back tires to the front, but move the left back tire to the front right side and the right back tire to the front left side.
When crossing the tires this way, this helps even out the wear and helps your tires last longer. If you rotate them differently, the wear will be uneven and you may need to replace your vehicle's tires sooner.
TEST DRIVE A MAZDA3 AT Power Mazda
Getting behind the wheel of your favorite Mazda3 from our online inventory is easy, and it's the best way to discover the handling and efficiency that Mazda3 front-wheel drive can offer. Contact us to get started today, and be sure to learn more about winter emergency car kits, the best delivery restaurants in Portland, and Mazda CX-3 MPGs today.