The Best Ramen in Portland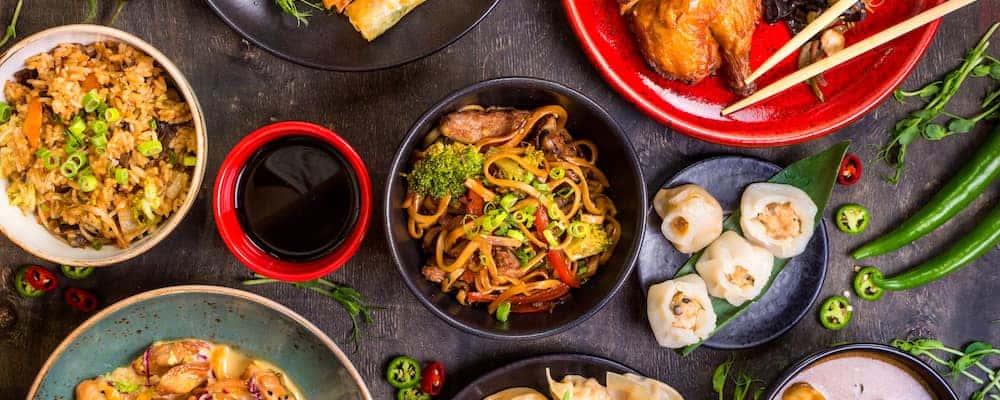 If you're leaving the Portland library and find yourself craving ramen, we at Power Mazda have a few restaurants in mind. Whether you're seriously hungry or just need a new casual spot to enjoy some ramen with friends, we recommend some of the best ramen in Portland. Learn more at Power Mazda.
Marukin Ramen
Find your favorite ramen dishes at Marukin Ramen. This restaurant makes the ramen you love fresh and flavorful. Whether you're in the mood for all vegetable ramen or looking to add more meat, there are plenty of options for the ramen lovers and those trying ramen for the first time.
Kizuki Ramen & Izakaya
At Kizuki Ramen, you'll find the most traditional ramen in the city. They start off with the Japanese method of roasting bones before boiling which leads to more flavor and a more fragrant broth. Try out something new at Kizuki or return for your favorite. Either way, make sure you bring your appetite.
Kayo's Ramen Bar
This traditional, and vegan-friendly, restaurant not only provides the ramen dishes you're familiar with, but also offers unique, signature ramen including Curry MaLa, Pineapple Ginger, and Wasabi Smoked Salmon. You can also find hand-made pork or kale potstickers, donburi bowls, and fresh salads. Come to Kayo's Ramen Bar and be ready to eat.
Akasaru Ramen
Akasaru Ramen offers a mixture of ramen and Izakaya dishes. So when you want to mix up your meal a little, you'll have plenty of options. This ramen restaurant also provides vegetarian options with mushrooms, butternut squash, and scallions. Pair your meal with hot or cold sake, sapporo reserve, or even a fresh mango basil lemonade. You can even find gluten-free options.
The House of Ramen
With local beers, chef specials, and meat lover's dishes, The House of Ramen delivers high-end, delicious ramen. Feeling extra hungry? Order some seaweed salad, salad rolls, or even deep fried squid rings. Whatever you choose, you can be sure you're getting fresh and well-prepared dishes.
Why Trust Power Mazda?
We've been a part of this community for years. Not only can we help you enhance your daily commute in a new vehicle, but we can offer insight into the best restaurants in town, including the best Mexican food in Portland, best breakfast spots, farmers markets near Wilsonville, car care tips like how to reset the check engine light, and the best breakfast places in Eugene.
Learn more with us at Power Mazda today or contact us with questions. From finding things to do in Salem to finding out if liability insurance covers theft, we have you covered! We can even help you learn more about local dog daycares and how to lower your interest rate.
---
Related Posts from Power Mazda