2018 New Year's Eve Events Portland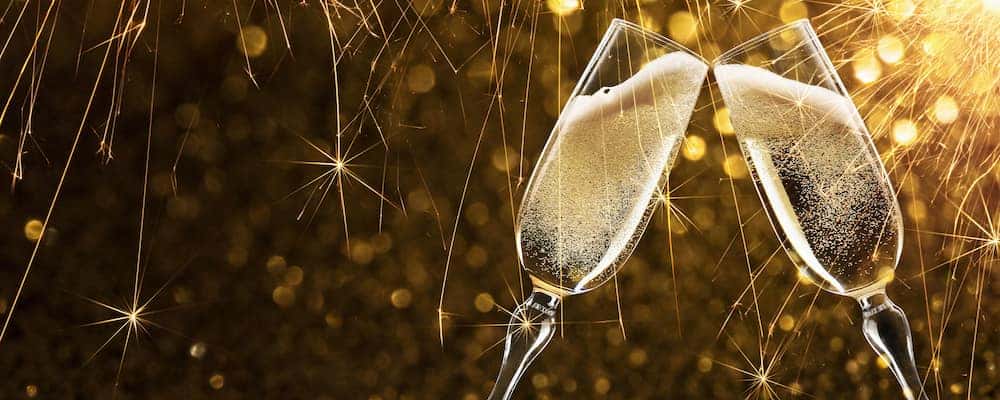 If you're itching to find something unique and exciting to ring in 2019, then you have plenty of options with the New Year's Eve events planned in Portland for 2018,. Scope out a masquerade ball, catch one of the best DJs in the area, or just hop into your new Mazda SUV and check them all out – you decide.
New Year's Eve Masquerade Ball – Latin Style
Get your Latin groove on with other Wilsonville area dancers at this one-of-a-kind holiday event. You'll have two rooms featuring different dance styles, so you can try your hand at Salsa or Bachata, as well as dance lessons to help you improve both. Light snacks and a no-host bar will be available.
When: December 31, 2018, starting at 9:00 PM
Where: 8051 SE 16th Ave, Portland, OR
Midnite NYE at Pure Space
Not only can you impress your Eugene area friends with your dance moves as you get down to the sounds of SKAM Artist Fergie DJ and Danny Merkury in this state-of-the-art 16,500 square foot venue, but you can help raise funds for the Brian Grant Foundation, a local non-profit that helps people living with Parkinson's Disease.
When: December 31, 2018, starting at 7:00 PM
Where: Pure Space, 1315 Northwest Overton St., Portland, OR
New Year's Even with the Dischords
If you're a fan of fabulous 70s rock faithfully performed by a lively band who loves it as much as you do, then head on down to Dublin's Pub and get your groove on. Buy your drinks at the pub an enjoy a balloon drop and champagne toast at midnight.
When: December 31, 2018, starting at 7:00 PM
Where: Dublin Pub, 6821 Southwest Beaverton Hillsdale Highway, Portland, OR
District NYE 2019 Celebration
Enjoy the stylings of DJ Mikey and a special guest as they ring in the new year in style at District, the hottest cub from Keizer to Albany. Enjoy party favors, a midnight balloon drop, and take part in a silent auction to benefit local charities.
When: December 31, 2018, starting at 8:00 PM
Where: District, 220 Southwest Ankeny St., Portland, OR
We Love Portland!
There's so much to see and do in Portland, from the natural beauty still to be found in the Columbia River Gorge to the sights and sounds of the Willamette Valley, it can be hard to choose just one. If you need inspiration, check our local city pages to learn about Salem Tours, Wilsonville Restaurants, or a number of other attractions you and your Mazda are sure to find irresistible this holiday season.
More Local Tips
The Portland Public Library, now known as the Multnomah County Library, is at the heart of the Portland community. Learn more about the history and FAQs about this Portland staple from the locals at Power Mazda! Contact Us Portland Library History The creation of the Multnomah Country Library began in 1864 when a small group of…

If you're leaving the Portland library and find yourself craving ramen, we at Power Mazda have a few restaurants in mind. Whether you're seriously hungry or just need a new casual spot to enjoy some ramen with friends, we recommend some of the best ramen in Portland. Learn more at Power Mazda. Contact Us Escape Rooms in…

It's almost that time of year again and, if you've been racking your brain for ways to show that special someone how you feel, you can relax. We've collected suggestions to help you give your sweetie a day of pampering you and your Wilsonville sweetie won't soon forget. Read More Things to do in Salem…