2018 Mazda CX-3 vs Subaru Crosstrek

The 2018 Mazda CX-3 and the Subaru Crosstrek may not be the first two SUVs many buyers think about when they're considering a new vehicle, but that doesn't mean they aren't worth serious consideration. Popularity isn't always the best mark of a great vehicle, so let's take a look and see what they have to offer an SUV buyer.
2018 Mazda CX-3 vs Subaru Crosstrek
How It Looks: Mazda CX-3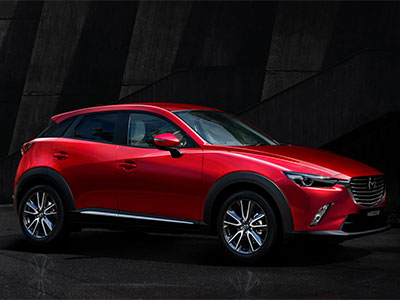 When we're talking about most compact crossovers are concerned, we might start with something other than looks. But when one of the two is the 2018 Mazda CX-3, looks is the only place to begin. Not only is the CX-3 probably the best-looking crossover in its class, it has to be one of the most beautiful vehicles you can buy for this kind of money. The Mazda stays low enough to be sleek, sporty and modern, but still keeps that much sought-after crossover style.
If we're going to be honest here, attractive styling isn't a strong point of Subaru in general, and that definitely applies here with the Crosstrek. Honestly, Subaru doesn't seem to care much for looks, believing that substance is the better measurement for success. This Crosstrek is better than Subarus of years past, but the design won't ever take your breath away.
Cabin Space: Subaru Crosstrek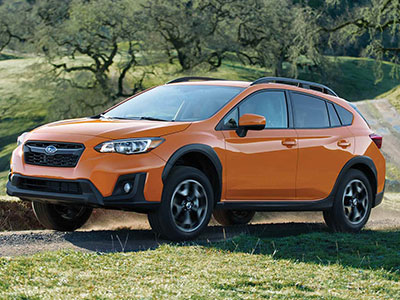 If there is a shortcoming to the Mazda CX-3 it has to be the cabin. The CX-3 doesn't have a bad design or low quality materials at all–it simply doesn't have enough space, even for a compact SUV.
Let's look at the numbers. The Subaru Crosstrek has 100.9 cu.-ft. of passenger space in the Crosstrek, compared to a modest 87.6 cu.-ft. inside the CX-3. Sometimes that doesn't translate greatly to usable space, but it does here. The Crosstrek boasts more front and rear leg room and head room, as well as more cargo capacity.
The Price Tag: Mazda CX-3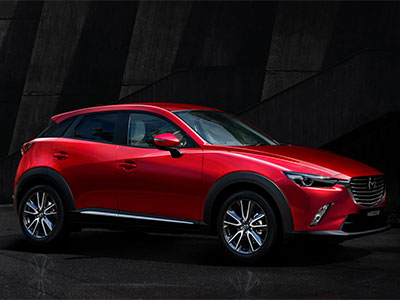 On the whole, compact crossovers have to be at least reasonably affordable, so the initial purchase price is going to be important to a lot of potential buyers. You can pay as little as $20,110 to get into a 2018 Mazda CX-3. That doesn't sound like an awful lot of money for a crossover as desirable and stylish inside and out as this one absolutely is.
The Crosstrek has one advantage over the CX-3, which is that it comes standard with all-wheel drive. The exchange for this feature is a higher price, nearly $2,000 more than the entry CX-3. Since buyers are probably not looking for a serious off-roader, front-wheel drive will probably be perfectly fine for most people. But since that's not an option for people buying the Subaru, the lower price plus the better looks is starting to look like a great deal.
Cost to Run: Mazda CX-3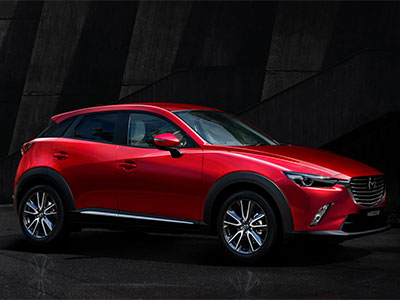 Buying a new vehicle is one thing, but running one is another consideration. If you're looking for a compact crossover SUV that matches your budget, fuel economy will be high on your list. The Mazda in its most budget-friendly form boasts EPA-estimated ratings of 29 mpg in the city, 34 mpg on the highway and 31 mpg combined.
Standard all-wheel drive has an impact on fuel economy, and that's definitely the case here with the Subaru. To be fair, the 27 mpg in the city, 33 mpg on the highway and 29 mpg combined the CVT transmission in the Subaru helps deliver is impressive, but it's not impressive enough to beat the Mazda.
Learn More about the Mazda CX-3

The Subaru Crosstrek has a bigger cabin and comes standard with all-wheel drive, but it's really hard to look past the stunning styling of the 2018 Mazda CX-3. When it comes to choosing between the two, we have no hesitation in coming down on the side of the CX-3.