2018 Mazda CX-3 vs Honda CR-V

If you're shopping for a subcompact crossover, it can come down to the 2018 Mazda CX-3 versus the Honda CR-V – two models known for their city-friendly dimensions and punchy power. Which is right for you? Read our comparison guide to learn more.
2018 Mazda CX-3 vs Honda CR-V
Creature Comforts: 2018 Honda CR-V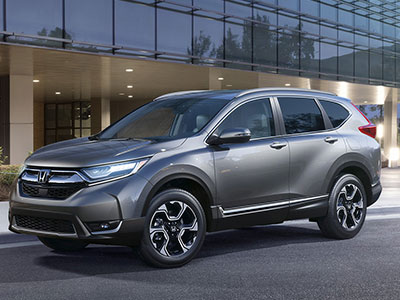 When you compare the two, the CR-V comes out a little roomier, with extra rear-seat and cargo space for your companions and their stuff. Seats also provide that long-term comfort that we all crave on our daily commute. The CR-V delivers a smooth ride in any setting, adding to your overall comfort.
We like the CX-3's excellent front seats, which provide enough comfort and support to get you through rush-hour traffic. Because the Mazda CX-3 is tuned for performance, the ride can be a little firm for some. But, if you're in it for the fun of driving, the CX-3 bolsters your trip to work with an attractive interior that includes comfortable seating and quality cabin materials.
Power & Performance: 2018 Mazda CX-3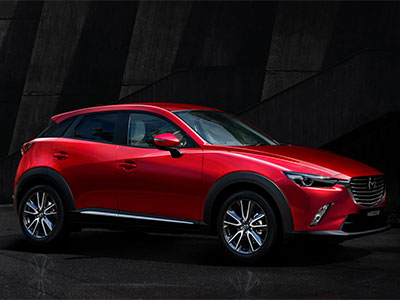 For its part, the CX-3 is more fun to drive than any of its segment competitors. It's certainly easy to maneuver through city streets, thanks to Mazda's trademark sharp handling and responsive steering. The driving enthusiasts of this segment are going to want to test-drive the CX-3 above all else.
In the CR-V, you'll enjoy composed highway manners and a quiet ride overall. As we mentioned, though, the Honda CR-V is tuned for comfort rather than an agile performance. While it's certainly capable, driving a CR-V around town isn't exactly a thrill.
Technology: 2018 Mazda CX-3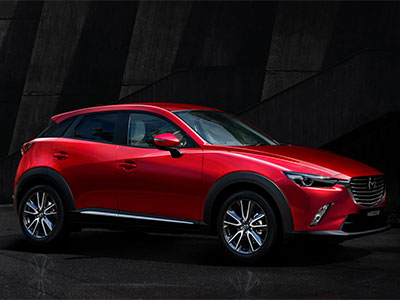 Here, the 2018 Mazda CX-3 stands out. Its infotainment system is easy to handle. The system's rotary-dial interface is easy to use; it won't distract you from traffic. All models come with Bluetooth connectivity and smartphone integration features, so you can stream audio or call home to find out who's picking up dinner.
In the Honda CR-V, you'll find lots of smartphone integration, curtailing the urge to check your phone every few minutes. Unfortunately, though, the central touchscreen complicates matters. It can be finicky, which makes for an annoying experience in the dead heat of rush-hour traffic.
Safety: 2018 Mazda CX-3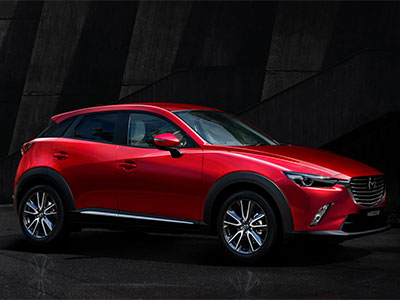 This year, the CX-3 adds a number of safety features to its lineup. Every single model now comes with low-speed automatic emergency braking, a system that can detect a potential accident and hit the brakes on your behalf. You can add extras, like blind-spot monitoring and rear cross-traffic alert, to help guide you safely home. Mazda also offers a traffic-sign recognition system, which warns you of speed limits and Do Not Enter signs, keeping you on the right side of the law.
The Honda CR-V also offers a range of high-tech gadgets to keep you secure. Its forward collision system includes emergency braking, and adaptive cruise control maintains that just-right speed in traffic. If there's one drawback, it's the navigation system, which isn't as reliable as one would expect, sometimes leading you on a path you wouldn't necessarily choose for yourself.
Learn More about the Mazda CX-3

If it were us, we'd choose the 2018 Mazda CX-3, hands down. This subcompact crossover fits the bill for city driving, with agile handling and parallel-parking-friendly dimensions. It's also home to a world of high-tech conveniences, getting you through a long commute without ever feeling like you've been unplugged from the world at large.