2017 Mazda CX-5 vs Nissan Rogue

The brand-new 2017 Mazda CX-5 competes with the Nissan Rogue for drivers who crave a sporty, streamlined ride and enough space for an adventurous family of five. Ultimately, the choice is yours, but we created this comparison guide to help you figure out which compact crossover works for you. Check it out to learn more.
2017 Mazda CX-5 vs Nissan Rogue
Passenger Space & Comfort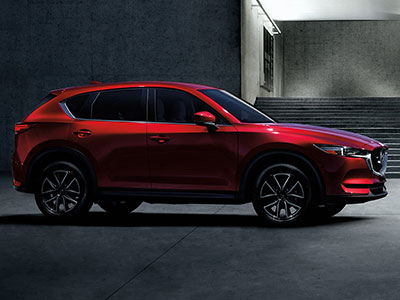 Mazda is known for its driver-centric cockpits, and the CX-5 upholds the reputation. The seat contours provide the perfect amount of snug support, keeping you securely in place as you fly around highway bends and curves. Furthermore, friends and family are sure to give you excellent feedback on the rear-seat head- and legroom.
Once again, the Rogue takes front-seat comfort to extremes with perfectly contoured front seats. This year, the Rogue introduces a fresh new style, including a sleek modern dash and higher quality materials. However, the update is outshined by the completely revamped CX-5 cabin, which looks and feels exclusively luxurious with its two-tone color scheme and handsome leather upholstery.
Tech Gear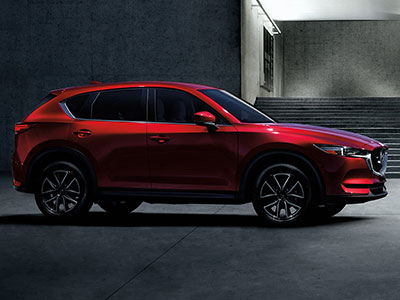 The new CX-5 cabin design includes an infotainment screen that sits atop the dash, directly in your line of sight as you make your way around town. Anything to reduce driver distraction is a plus – and we think you'll love the responsive touchscreen, which gives you quick access to everything from your music collision to hands-free texting capabilities.
With the Rogue, you get the time-tested Nissan Connect infotainment system. It includes Siri Eyes Free, which at least gives iPhone users a way to access apps without looking away from traffic.
Safety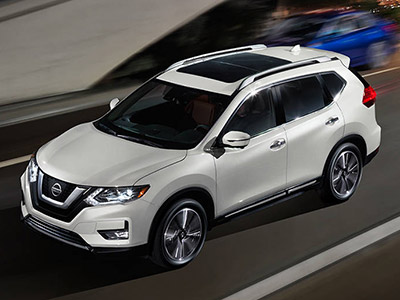 The 2017 Nissan Rogue makes a lasting impressing with its safety gear, much of which is new for this model year. Starting with the forward collision mitigation system, which actively applies the brakes in the face of an oncoming crash, the Rogue makes even nervous drivers feel confident.
Still, the CX-5 is primed for maximum safety. When inclement weather hits, modern gear like stability and traction control battle the elements to give you greater control over performance. Turn signal mirrors make it abundantly clear where you're headed, so other drivers can avoid crossing your path.
Sporty Performance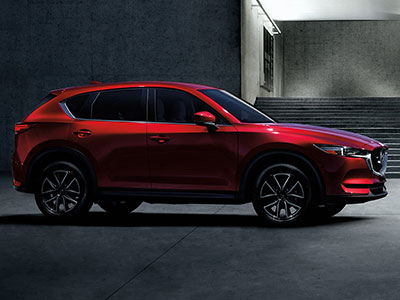 The new CX-5 continues the model's legacy as a freewheeling, fun-to-drive crossover. The G-Vectoring Control technology provides load control, creating sharper steering as you head out onto the road with a cabin full of passengers and their gear.
The Rogue is tuned to deliver impressive ride comfort, and it feels smooth in just about any setting. However, its low-end torque means that acceleration isn't quite as snappy as what you'll experience with the CX-5.
Learn More about the Mazda CX-5

When you're shopping this segment, you can't do much better than the all-new 2017 Mazda CX-5. It's primed for precision, creating a sporty, responsive ride on winding roads and open highway stretches alike, with a cabin that impresses both you and your favorite passengers.