2017 Mazda 6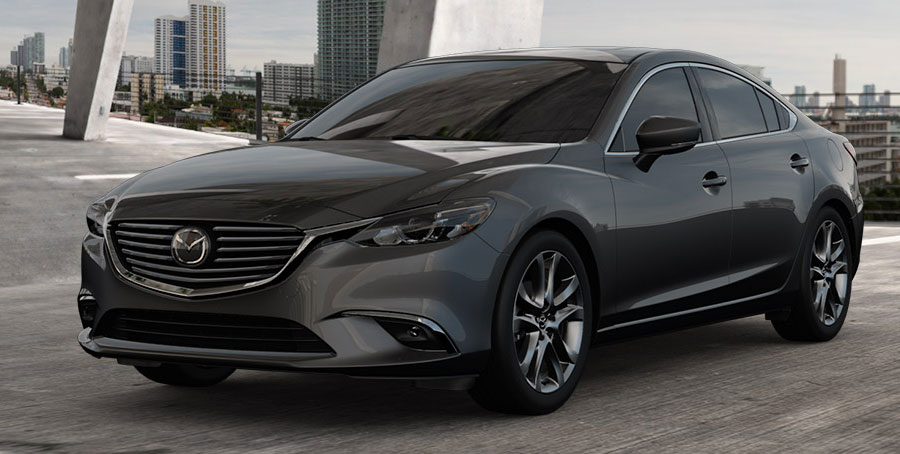 The Mazda 6 proves to be a consumer-classic for all those who know about Mazda's ability to engineer more than a car, but a driving experience. It contains the latest in efficient driving technology and interior features to make your driving just that: an experience. We'll be exploring some of the features that set this sedan apart from others in its field. Take a look at what makes this Mazda tick.
2017 Mazda 6
The Mazda 6 is bold style on the road. With a sleek, attention-grabbing exterior and accessories ranging from a sporty rear spoiler, to door-sill trim plates with a classy logo, this car is a statement to all. Under the hood, it sports a fantastic 184 horsepower engine and an estimated 26 city/35 highway mpg. The perfect fusion of both power and fuel-efficiency.
The vehicle comes integrated with Mazda's SkyActiv Technology, a powerful engine which strives to maximize fuel economy and smooth driving experience. The engine runs on a direct fuel-injection system which provides quick, responsive acceleration while the SkyActiv Technology seeks to decrease fuel consumption at the same time.
On the inside, we see one of the most comfortable and stylish interiors of any sedan on the market. It is spacious and noise-conscious, including noise-reducing technology to make driving more of a delight. There is also a moonroof option with a wind deflector. Take beautiful star-gazing drives without any of the annoying noise.
The Mazda 6 also has your handful of up-to-date safety features to keep you and your vehicle protected. With lane-keep assist and sensors to make sure you maintain a safe distance from other vehicles, your car becomes a boon to safe driving. With these latest features to help avoid accidents and reckless driving you can breathe more easily knowing you're in good hands.

6 Grand Touring
Coming standard with all the latest accessories, the Grand Touring is a high-class luxury vehicle. With day-time running lights and an auto-dimming feature in the driver's side mirror, you can be assured clarity and visibility while driving a Grand Touring. Beautifully-crafted leather comes standard in the interior and the interface comes equipped with all the entertainment add-ons you could dream of. Pandora, Aha and Stitcher radio integration is included so you have options when it comes to what you listen to on the road. Not to mention, it gets up to an estimated 40 mpg on the highway.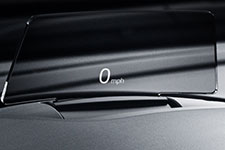 Active Driving Display
A small display right in your line-of-sight to give you useful information without having you take your eyes off the road.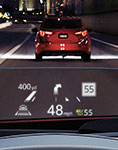 Traffic Sign Recognition
Shows on the Active Driving Display to give key information like speed limits, stop signs and more so you can stay focused on the road.

Bose 11-Speaker Surround Sound System
Envelopes the interior of your vehicle in the sharpest, crispest sound today's technology has to offer.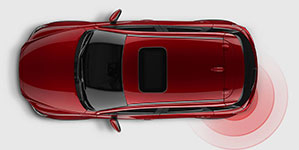 Advanced Blind Spot Monitoring
Detects objects in your blind spot and will alert you with either a chime or light signal.
Conclusion
The Mazda 6 is a formidable opponent to any in the sedan field. Once again, Mazda proves that it is able to deliver on its promise of a "driving experience" rather than just another vehicle. The luxury of this vehicle for its price is unprecedented. The Mazda doesn't disappoint and delivers all the comfort and power you want in your car. The pricing is perfect for a vehicle of this stature, coming toe-to-toe with other competitors. See why everyone is raving about the Mazda 6 today and come in to take it for a test drive!