2017 Mazda 3 vs Honda Civic

Fresh, modern compact cars like the 2017 Mazda 3 and the Honda Civic bring new life onto the road, with sharp, sporty handling and classy cabins. Both models have a lot to dish out, but which is right for you? Check out our comparison guide to learn more.
2017 Mazda 3 vs Honda Civic
Power & Performance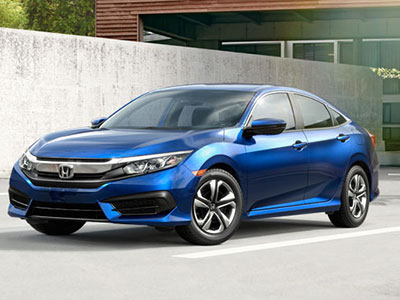 With best-in-class acceleration, the Honda Civic is literally tough to beat. The Civic doesn't just get up to speed in a snap, either – its sporty performance proves fun to drive, especially if you plan to cruise down winding roads at a quick clip. Additionally, the Civic blends athleticism with a certain smoothness, giving you that coveted combo of on-demand power and ride comfort.
Like its fellow Mazdas, the 3 is known for its entertaining ride. Driving enthusiasts will love its sporty handling, which is key to the Mazda 3's sharp performance around tight turns. It's not quite as quick as the Civic, but it certainly turns up the heat on request.
Classy Cabin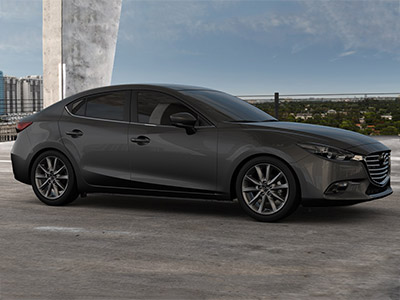 After some classy updates for 2017, the 2017 Mazda 3 is increasingly modern and refined. Both rows of seats are noteworthy for their long-lasting support and comfort. The majority of Mazda 3 models come with imitation- or genuine-leather upholstery, giving you a luxurious everyday ride.
The Honda Civic's eight-way power seats are great for drivers of all heights. With them, you'll always be perfectly situated behind the wheel. If we have one criticism, it's that, in the cabin, you can feel every bump in the road.
Technology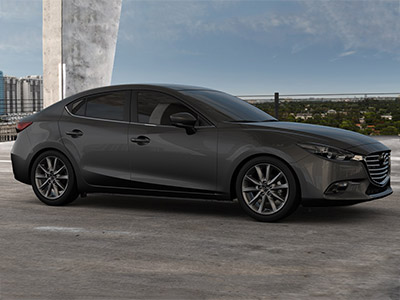 Even tech junkies on a budget will love the Mazda 3, which comes standard with a crisp 7-inch touchscreen for easy access to smartphone options. Voice controls give you the ability to text your friends without looking away from the road – a feature that will put your mind at ease before you turn your teen loose with the car.
The Civic also offers an excellent infotainment system, which even includes Apple CarPlay and Android Auto. This feature displays smartphone apps on the central touchscreen, so you can browse through phone contacts and podcasts without ever picking up your smartphone or glancing away from traffic. However, you have to pay extra for this technology, and your wallet might not approve.
Safety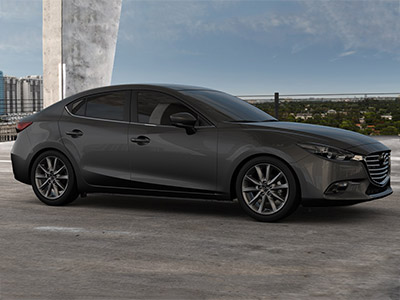 The 2017 Mazda 3 proved its strength by earning top marks from the Insurance Institute for Highway Safety and the National Highway Traffic Safety Administration. All but the base model include the forward collision warning system with low-speed mitigation, which certainly comes in handy in the face of potential fender-benders.
The Honda Civic also impresses with its crash-test scores, which include a perfect five-star rating from the government. With the Civic, driver aids like forward collision warning are optional on most models, but you have to pay extra for these features. The Mazda 3 driver aids also proved more reliable; the Civic versions can be a little too quick to cry wolf.
Learn More about the Mazda 3

While the Honda Civic is a fine choice for most, the 2017 Mazda 3 is the total package. Its fun-loving driving dynamics will turn your ride to work into an adventure. On top of that, the Mazda 3 seats are exactly what you need to get through an entire day of driving in sublime comfort. Add in a budget-friendly safety and tech lineup, and you've got the perfect modern ride.