2017 Mazda3 vs Honda Accord

So, if you're in the market for a new car, you're looking for something unique. You don't want the same old thing that everyone has. If you did, you would just keep the vehicle you have now. You're looking for something to take you into the future, whatever that might look like, while still being a practical choice in the here and now. The perfect sweet spot of fuel efficiency, technology, and passenger room is where the 2017 Mazda3 and Honda Accord meet-but which one will work best for you? Take a look at our comparison of the two and decide if the Mazda3 vs. Honda Accord helps you decide.
2017 Mazda3 vs Honda Accord
Fuel Efficiency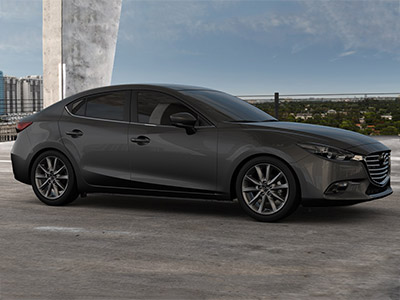 Since you're looking at a four-door sedan, fuel efficiency is probably something of a priority to you. If it is, you're looking at the right vehicles. The Accord has an overall average of 30 mpg. That's with 27 mpg in the city and 36 mpg highway, putting you miles ahead of nearly any of the other vehicle options and close to the stunning fuel efficiency of most compacts.
The Mazda3, however, does just a little bit better, edging out the competition in this category with an overall average of 31 mpg. You'll average 28 mpg in the city and an impressive 37 mpg on the open highway. When fuel efficiency is an important factor, the Mazda3 comes out on top.
Technology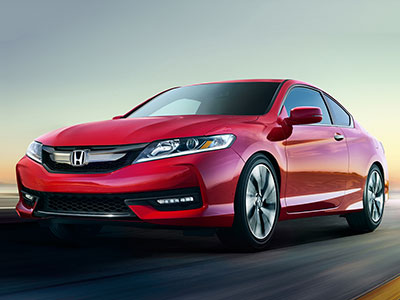 Driving into the future can't happen without some pretty impressive technology, and the Mazda3 gives you what you want. With a 7″ display screen for the awesome MazdaConnect, you're able to sync with your smartphone to access your apps, music, and navigation system. You'll also see upcoming weather and traffic conditions, keeping you agile and adaptable even in adverse conditions. The Multi-function Control allows you to control the system from the center console using a knob to toggle between options, along with buttons for frequently used options.
The Accord's HondaLink is Honda's answer to the MazdaConnect. It's a comparable system that allows you to do pretty much all the same things. The Accord, however, has a larger display screen. A few more 21st century extras include the convenient HomeLink system, that allows you to sync buttons in your vehicle to things like your home garage door or security system. What really rockets it forward is the wireless phone charging station. Look ma, no cords! Set your device down and pick it up, at your destination, fully charged.
Safety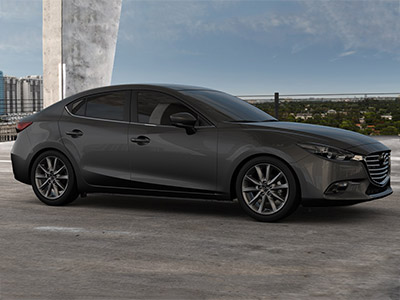 Safety is ultra important in a new car since we don't all have self-driving cars-yet. The Accord has some great features that make it seem surprisingly close to that futuristic vision. The Road Departure Mitigation System literally keeps you on the road. When you're drifting a little too far, the system gets you back to where you want to go. The Collision Mitigation Braking System will automatically apply the brakes if it thinks something in front of you is getting a little too close. The blind spot camera helps you change lanes with confidence by turning on automatically when you turn on your right turn signal. With this package of safety features, it may seem like self-driving cars are just a few innovations away.
While the Mazda3 doesn't have the blind spot camera, it does take the Honda safety package one step further in another area. The Lane Departure system senses common road markers to keep you in your designated lane. The Smart Brake system not only automatically applies the brakes if a collision is imminent, but it moves the brake pads closer when driving at low speeds so you really can stop on a dime. The Adaptive Front-Lighting System angles your headlights the direction you're turning to help you see what's around the corner. Rear Cross-traffic sensors allow you to know if you're safe to back out of your parking space. With these improvements and extra features, the Mazda3 wins the safety technology race.
Exterior Design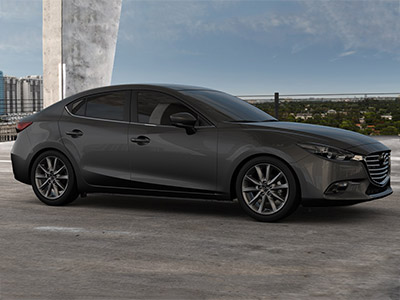 The Accord has a modern take on a classic design. Honda has found a design that works and they're sticking to it. Not much has changed in the last few years, so if you've always liked the look of the Accord, you still will.
The Mazda3's design looks more like it's reinventing the sedan market with a sporty look that gives you a little peek into how it drives. With sleek contours and smooth lines, the exterior design of the Mazda3 will keep this vehicle fresh for as long as you have it. With its futuristic design and larger metallic grill, more like a sports car than a family sedan, the Mazda3 will turn heads with its phasers set to stunning.
Learn More about the Mazda 3

When you're buying a car, you're not buying it for your present. It needs to get you where you're going as your new car is for your future. From its above-dash Active Driving Display to its shark fin antenna, the 2017 Mazda3 has everything you need to drive confidently into the future.