2016.5 Mazda CX-5 vs Ford Escape

With many comparable options and design elements, you might be wondering whether the 2016.5 Mazda CX-5 or the 2017 Ford Escape is the right option for you. In the crossover world, which of these popular models will make an impression on you?
2016.5 Mazda CX-5 vs Ford Escape
Comfort & Convenience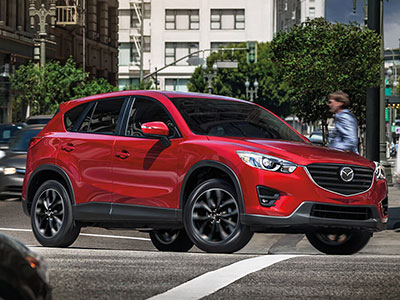 For the 2016.5 Mazda CX-5, the mid-year refresh means an increase in luxury and modern convenience. For starters, heated seats are easier to come by – they're now standard equipment for the Touring model. You'll also love the CX-5's soft-touch surfaces and high-quality materials, which give the cabin an upscale vibe.
With a dash that feels somewhat dated, the Escape may doesn't seem quite as stylish as the CX-5. That said, you'll find plenty to like. Much like the CX-5, the Escape offers a surprising amount of rear-seat legroom for this compact segment. The backseat even reclines for enhanced comfort during lengthy rides, a unique feature that gives the Escape some flair.
Technology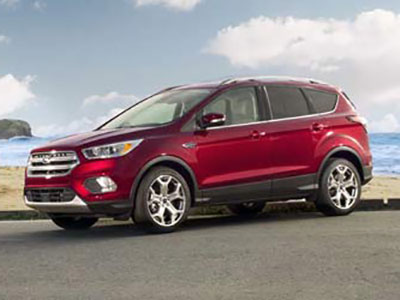 In terms of infotainment, the 2017 Ford Escape comes out on top. Its Sync 3 system is just what you need to stay connected. Thanks to Apple CarPlay and Android Auto technology, you can access smartphone apps directly on the Escape's central touchscreen. Making hands-free calls and streaming your favorite audio, then, is a breeze.
Known for its impressive tech, the CX-5 doesn't disappoint in this category either. It may not offer the seamlessness of Apple CarPlay and Android Auto, but you'll still be able to access infotainment apps using the central system's handy voice controls. This means you can keep your eyes on the road ahead, increasing safety. Bluetooth phone and audio connectivity supplies the smartphone options you crave, including technology that reads your text messages to you.
Passenger Safety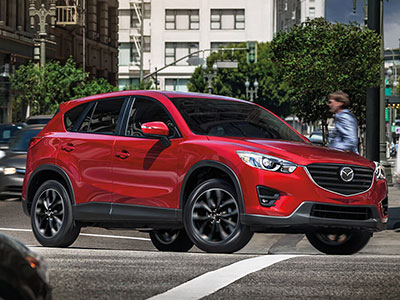 When you crave passenger safety, the mid-cycle CX-5 is on your side. For starters, all models now come with a rearview camera, so you can spot any potential problems before you back over them. The innovative i-ActiveSense package offers the driver aids you need to spot danger before it becomes an issue. For example, the forward collision warning system can actively apply the brakes if it senses an oncoming crash.
Admittedly, the Escape offered stiff competition in this category. It includes a range of innovative safety features designed to maximize protection. Like the CX-5, it provides a blind-spot warning feature that alerts you to vehicles just out of sight. The impressive MyKey system comes in handy if you've got teen drivers at home, because it lets you set speed and stereo volume limitations to keep distractions and potential dangers to a minimum. Nonetheless, Mazda's CX-5 has a slight edge.
Performance & Fuel Economy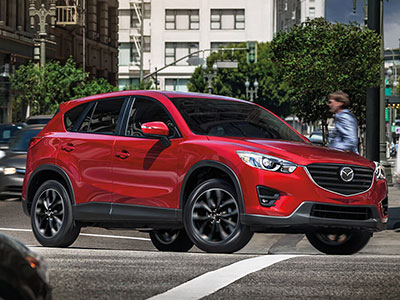 To save the most money at the pump, choose the CX-5. This crossover, which has the same engine as the rated 2016 model, earns up to 26 city/35 highway mpg. In addition to fuel savings, you'll also enjoy smooth acceleration, which makes highway maneuvering a snap. Add all-wheel drive to experience enhanced traction over slick surfaces and you have a crossover that performs on all levels.
The Escape can't compete in fuel economy, though it offers an industry average of 23 city/30 highway mpg, which considering its powerful performance is still impressive. If you want to transport a small boat to the nearest loading dock, the Escape is at your service, with the ability to tow up to 3,500 pounds.
Learn More about the Mazda CX-5

The latest Escape goes all in with technology, but the 2016.5 Mazda CX-5 certainly gives you more bang for your buck. On the road, the CX-5 feels strong and capable, with a comfortable cabin, impressive safety package, and a budget-loving fuel economy that have you heading for the highway.